In November 2021, JFS of Greater Harrisburg relaunched its refugee resettlement program, operating under the auspices of HIAS (formerly the Hebrew Immigrant Aid Society). Funded by federal, state, foundation grants and private donations, JFS is currently serving families from Afghanistan and Ukraine.
Last year, JFS successfully resettled 44 Afghan refugees and our goal is to help between 100-200 Ukrainian parolees find safe haven in our community.
Get Involved To Support Ukraine
JFS will be holding a series of Information Sessions where you can learn more about ways you can help our Ukrainian newcomers.
Click the Dates Below to Register for the "Introduction to the Ukrainian Program" Information Sessions
How you can help our Ukrainian newcomers:
Consider Sponsoring a Ukrainian Refugee
What does it mean to sponsor a Ukrainian refugee? It means you are taking responsibility for helping Ukrainian refugees find safe haven in our community while the war rages in Ukraine. JFS will be sharing information on sponsorship through Zoom and in-person workshops.
Please sign up for our newsletter on jfsofhbg.org to learn more information about sponsorship, or sign up to attend one of our information sessions.
Donate to JFS to Support Ukrainian Refugees
We need your help to welcome Ukrainian refugees coming to our community. You can help in the following ways:
A great way to support our refugee families is by donating to JFS. Your donation will go towards meeting refugees' basic needs—food, clothing, housing, translation services, transportation, education, and more—as well as supporting our JFS team while they coordinate all these critical efforts.
Donations of Furniture, Household Goods & Clothing
JFS is partnering with M28 Ministriesto accept donations of gently used furniture and household items for our new neighbors. If you would like to donate, please contact M28 Ministries.
We are looking for new or gently used and freshly washed clothing for our new arrivals.
We will be sharing information on clothing donation sites in the days ahead.
JFS is always accepting donations of food to The Libby Urie Food Pantry. On an annual basis, we distribute more than 10,000 lbs. of food to local community members who struggle to put food on their tables, including our new Ukrainian newcomers.
Volunteer Needs and Opportunities
Volunteer needs and opportunities could include, but are not limited to:
We Need Your Help in so many areas:
Mental Health Services for Ukrainians
After experiencing war, poverty, trauma, and relocation, new refugees and parolees must also face the challenges of building a new life in a new country. This extreme stress puts refugees at high risk for mental health issues. The World Health Organization recognizes the need for expanded mental health resources for refugees, stating that "the prevalence of common mental disorders such as depression, anxiety, and post-traumatic stress disorder (PTSD) tends to be higher among migrants exposed to adversity and refugees than among host populations." Many migrants, refugees and parolees find limited access to any mental health services, especially culturally sensitive mental health services and with experience barriers in accessing these services.
JFS of Greater Harrisburg is contracted with the Commonwealth of Pennsylvania to provide mental health services for Ukrainian refugees in Central PA. Working in partnership with our local partners in resettlement, JFS will focus on assessing each Ukrainian refugee to determine their mental health status and needed services. This early intervention helps prevent larger crises later in life. JFS has retained a consulting psychiatrist to work with our team, which will include two new therapists, a case manager and interpreters. Mental health services will be offered at no-cost to refugees without insurance and JFS intends to offer counseling for children, teens, adults and families, in individual and group settings.
If you know of a Ukrainian refugee who would like to know more about these services, please fill out the form below.
Відчувши що таке війна, невпевненість в майбутньому, переїзди, біженці, в тому числі українці, які приїхали  по паролю, можуть зіткнутися з проблемами побудови свого життя в новій країні. Цей екстремальний стрес підвищує ризик виникнення проблем зі здоров'ям. Всесвітня організація охорони здоров'я визнає необхідність розширення ресурсів психічного здоров'я для біженців,   і заявляє, що «збільшення кількісті психічних розладів, таких як депресія, тривога і посттравматичний стресовий розлад (ПТСР), як правило, вища серед мігрантів, які зазнали лиха, і біженців, ніж серед звичайного населення". Багато мігрантів, біженців, українців приїхавши по паролю мають обмежений доступ до будь-яких послуг з охорони здоров'я, особливо до послуг з охорони психічного здоров'я з урахуванням культурних особливостей, і, маючи досвід перешкод у доступі до цих послуг, Єврейська служба сім'ї Великого Гаррісбурга (JFS) уклала контракт зі урядом штату Пенсильванія щодо надання послуг з охорони психічного здоров'я для українських біженців у Центральній Пенсильванії. Працюючи у партнерстві з нашими місцевими партнерами по переселенню, JFS зосередиться на оцінці  психічного стану українського біженця, щоб визначити, які послуги його необхідні. Такий підхід допомагає запобігти кризам у подальшому житті. JFS найняла психіатра-консультанта для роботи з нашою командою, яка включатиме двох нових терапевтів, кейс-менеджера та перекладачів.
Refugee Resettlement FAQs
Update From JFS Executive Director
How To Help Jews in Ukraine
"As JFS have taken on Afghan refugee resettlement over the past five months, we are exploring what steps would need to be in place for our agency to accept Ukrainian refugees. We will keep the community informed of any new developments that we hear."
JFS continues to resettle Afghan Refugees and we need your help.
JFS of Greater Harrisburg has a long history in refugee resettlement dating back to the mid-1970s. In the 1980s, JFS resettled more than 100 Russian families in Central Pennsylvania and in 2017, JFS assisted in the resettlement of Syrian refugees in the community. Drawing on our roots and on our mission to help individuals and families meet life's most difficult challenges, JFS has partnered with HIAS (formerly the Hebrew Immigrant Aid Society) to resettle between 25-50 Afghan refugees in our community in the months ahead. The first wave of refugees will be arriving in Harrisburg between December 24, 2021 -February 15, 2022.
Every refugee coming to our community has undergone a rigorous 14-step vetting process to ensure that they have the highest clearances to enter the country. White House press secretary Jen Psaki explained at a press briefing in September that the screening process evacuees undergo in third countries "is conducted by a combination of the intelligence, law enforcement, and counterterrorism professionals from across government." It is anticipated that more than 90,000 evacuees will be resettled in 2022, making this the largest settlement effort ever undertaken in the United States.
As so few refugees were allowed to enter the country under the previous administration, more than 100 resettlement agencies closed during that time, leading to the current scramble for new agencies to step up and fill the void. JFS of Greater Harrisburg will be one of 18 Jewish Family Service agencies taking on this critical, life-saving project and we need YOUR HELP to provide for these families.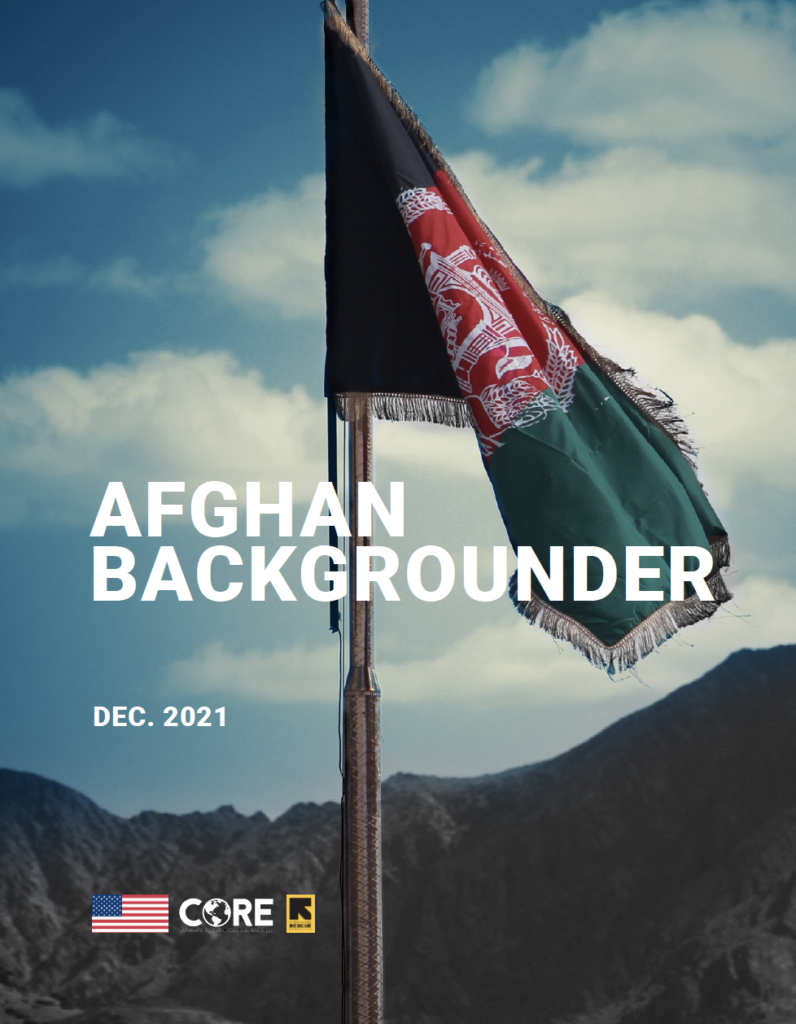 This backgrounder contains historical, political, and cultural information to cultivate a general understanding of Afghans arriving in the U.S. 
Refugee resettlement involves various opportunities and levels of volunteer engagement to supplement the coordination and case management provided by JFS staff. Volunteer activities can take place before, during, or after a family's arrival and may include one-time or ongoing commitments.
Volunteer needs and opportunities could include, but are not limited to:
*Please be aware that every volunteer will have to undergo a background check.
How YOU can help find housing
We need your help connecting us with landlords and employers who are interested and willing to work with refugees. If you know of any landlords who have residences that can accommodate the families listed above or if you are interested in offering your home on a temporary basis to help out these families, please call JFS at 717-233-1681 or email us at [email protected]
Refugee Resettlement FAQs
Our Services
Each year, JFS transforms the lives of thousands of community members.