Meet the community members that help lead Jewish Family Service – starting with this interview with JFS Board Member Jill Henig!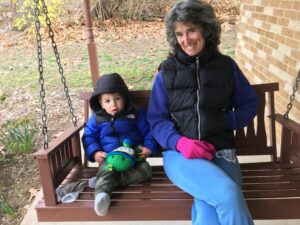 Where did you grow up?
I am a fourth generation "Harrisburger": I grew up here. Family, the gorgeous nature, and lovely community keep me here. My background is in Physical Therapy for children and older adults. Since the pandemic, I have solely focused on being a caretaker for my lovely grandchildren.
How long have you been involved with JFS?
This is my fourth year on the board of JFS.
If there a particular program or service that JFS provides that is particularly meaningful to you?
Everything that JFS encompasses is significant to me: from the meals on wheels program to adoption to counseling. I was raised with the values of social action so joining such a wonderful organization was natural for me. There is nothing more important than helping people.
If you could affect one thing in the Greater Harrisburg community, what would it be?
I love the cohesive close knit Harrisburg community and hope to always help maintain and positively impact that for future generations.
When are you happiest?
My favorite happiest thing in the world is being with my kids.