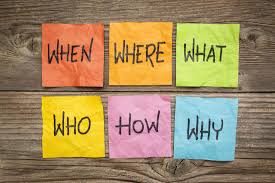 The key to being the best advocate for your child is who you know, what you know, how much you know, who you can lean on, where you go for expert information, who you can ask, what you have access to, and then again who you know! Keep reading about ways to connect with all these who, what,where's so you can have resources upon resources to help you speak up for your beloved children.
Other Adoptive Families
We learn the most from others in our same situations. Read this old Newsletter to find ways to connect with other adoptive families!
Newsletters
You would be surprised by what you can learn from Newsletters. For sure sign up for this Newsletter. But go get yourself on other ones as well. Most organizations have a weekly or monthly Newsletter they publish that you can easily sign up for through email. The Childhood Trauma Newsletter is one of my favorites.
Trainings
The more you know, the more confidence you have. And advocacy demands confidence and knowledge!
Organizations
Depending on your child's needs, issues, and areas of concerns, there is an organization out there for them.  And, boy oh boy, do these specialized organizations provide a wealth of invaluable knowledge to you, your child's trusted advocate! I have only listed a few but trust me, there are many, many more.
Professionals
You would be surprised how bringing other people along with you to that doctor's appointment, the school meeting, or that zoom meeting, ends up making everything better. It ALWAYS helps to bring someone along; even if it is just a family member or friend. Sometimes just to make you feel supported and more confident, sometimes to lend a different perspective, sometimes to add a professional point of view, and sometimes just to keep things calm. Listed below are 3 types of advocates who can support you as you advocate!
Parent Advocate: Parent to Parent is a wonderful organization to consider in your advocacy journey.
Educational Advocate: Give PaTTAN a call to learn how they can help.
Your Post Perm Worker: Advocating with you and for your family is a large part of their job description.
Read all about it
Google: I have never NOT found what I was looking for on this amazing search engine.
Books: JFS Library: Newly renovated and freshly stocked.
Libraries: Never disappoints and it's free to boot.
Support Groups
Virtual: Whether though zoom, via Facebook, or other venues, in today's day and age, this type of support is easy and accessible to all.
In-Person: Of course nothing beats an in-person event. Keep your eyes peeled for JFS' upcoming support group focusing on early trauma.
School
Chances are if you are reading this, your child has special services at school or needs the school to support them in their learning environment. Check out November's Special Education Newsletter, in case you missed it.  Additionally, know that the team at your child's school is invaluable in helping to meet your child's needs. Below are just a few that you may want to connect with as you advocate in the school setting.
Social Worker or Case Manager
Counselor
Teacher
Nurse
Videos
YouTube: You would be stunned to see how many excellent educational videos exist on this site.
Podcasts
Creating A Family: If you only listen to one podcast, choose this as the variety and quality are stellar.
FASD Hope: Fetal Alcohol Spectrum Disorders touch a huge percentage of adopted children.
Parenting After Trauma: Robyn Gobbel brings relatable situations to life with the brain-body lens: A must listen to for all parents!
Social Media
If you are not on Social Media, I urge you to join. There a ton of resources on each of the platforms below. It is also a place to connect with others like you and to learn from them.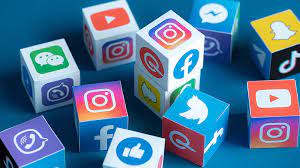 Facebook
Instagram
TicTok
Twitter
Friendship
Saved the best for last. Whether your friend is your furry pet, your sibling, or even a virtual one, we all need them. Embrace your friends as you work hard to create the best life for your children and entire family through advocacy.